Difference between Bevel gear and worm Gear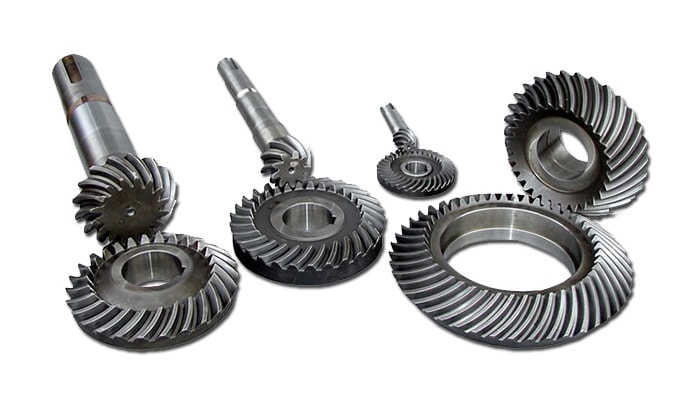 Bevel gears
Bevel gears are useful when the direction of a shaft's rotation needs to be changed
They are usually mounted on shafts that are 90 degrees apart, but can be designed to work at other angles as well
The teeth on bevel gears can be straight, spiral or hypoid.
Bevel gears with equal numbers of teeth and shaft axes at 90 degrees are called miter gears.
locomotives, marine applications, automobiles, printing presses, cooling towers, power plants, steel plants, railway track inspection machines, etc.
WORM AND WORM GEAR
Worm gears are used when large gear reductions are needed. It is common for worm gears to have reductions of 20:1, and even up to 300:1 or greater
Worm gears are used widely in material handling and transportation machinery, machine tools, automobiles etc